---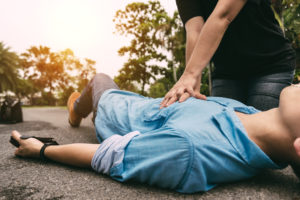 First Aid Course Coming in March!
Standard First Aid – Level C
This Standard First Aid course is a comprehensive 2 day program designed to teach you essential skills to effectively respond to medical emergencies in the workplace, home or other setting. This course is designed to meet provincial workplace regulatory requirements and covers cardiopulmonary resuscitation, including responding to breathing, airway and circulation emergencies, as well as control of bleeding, shock, stabilizing fractures and dislocations, head and spine injures and more. This course is ideal for everyday people who want to be prepared for the unexpected. 
Dates: Saturday, March  & Sunday, March
Time: 9am to 5pm
Fee: $125
Location: Evansburg Heritage House
Instructor: Andrew Keogh
Registration: Please contact 780-727-4077 or lobsticklls@gmail.com to register!
---