---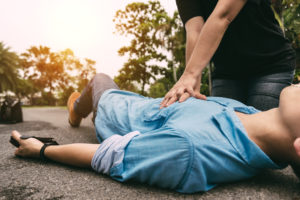 Standard 1st Aid Level C + A.E.D. Certification
This two day course provides comprehensive instruction in Adult, Child and Infant CPR, choking, and the use of an A.E.D. (Automatic External Defibrillator) on all three. It also goes into secondary survey as well as bone & joint injuries, with proper instruction on splinting techniques. In addition, we will go over First Aid techniques for Severe Bleeding and Penetrating Chest wounds.
Location: Heritage House, Evansburg
Dates:
Time:
Fee: $125
Instructor:
Deadline:
Please check with us in September for the date, time and place!
---